Timotheos Press Booklist
Annals of Adamah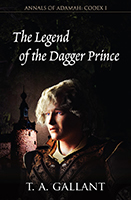 Codex I: The Legend of the Dagger Prince
In this medievalesque fantasy, Prince Korbin is kidnapped just before his thirteenth birthday, setting off a chain of tragedy and triumph. This twisting tale of virtue and intrigue is more than a coming-of-age tale. It is a portrait of loyalty and honor, and the price of deceit.
Learn more about The Legend of the Dagger Prince.
Other Titles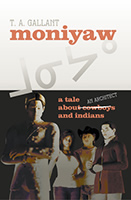 Moniyaw
Moniyaw (Cree for "white man") is a short novel about a hotshot young urban architect who finds himself sent to a remote Indian reserve in northern Alberta.