The World of Adamah
Geography of Adamah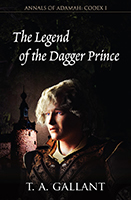 Adamah is one of a group of landlocked countries known as the Central Quint, located upon the continent of Raqqya. It is secured geographically by the imposing White Mountains in the south and southwest, and by the Range of Gor to the north.
The great River Orb starts from underground springs high up in the White Mountains, runs underground until just north of the Adamean capital, Maylk, and is fed by various tributaries as it becomes an increasingly great river. It encircles the White Forest and runs along the far side of the White Mountain range, eventually pouring into the great Oorinn Sea to the far south.
Comprised of twelve provinces, Adamah is fed largely by the great breadbasket band running through the country's center, from Maylkoth in the west, through Graitlord and Staqqoth in the center, and finally Astrith in the east. These provinces, along with Zuth, house the greater part of Adamah's population. Chesheq in the southwest and Rohaqqlord in the northeast are largely frontier provinces dominated by harsh terrain, and relatively few hardy souls live there.
Governance
Adamah is ruled by kings in the dynasty of Qccesed, who rule in consultation with the Council of the King's Peace. This Council is composed of the Guardian of the Throne along with a Chancellor representing each of the provinces.
Internally, the provinces are each governed by a Commissioner.
Legal justice in Adamah is primarily administered by provincial judges. Difficult cases are referred to the Masters of Equity, a representative body of judges from each of the provinces.
The table below provides a partial picture of the time of Prince Korbin. Details will be occasionally filled in with the release of each new codex in the series.
| Province | Capital (Lord Mayor) | Chancellor | Commissioner | Master of Equity |
| --- | --- | --- | --- | --- |
| Maylkoth | Lochdor | Phos | Addrich | Periforis |
| Astrith | Raccanith (Rotchardin) | Duce | Radrin | |
| Graitlord | | | Trel | |
| Zuth | | | Ragnus | |
| Aeggis | Sqqirgen | | | |
| Liile | Ascanth | Trittin | | |
| Staqqoth | | | | |
| Miidbarim | | Adraans | | |
| Maatlord | | Menador | | |
| Barith | | | | |
| Chesheq | | | | |
| Rohaqqlord | | | | |
Index
This PDF document provides indices of Adamean terms, places and people, as well as a calendar of the Adamean year.
Download version 1.0.1. Watch for updates to this index document as additional books in the series are released.
Pronunciation Guide
This PDF document aids pronunciation of Adamean terms, places and people.
Download version 1.0.2. Watch for updates to this document as additional books in the series are released.